Tellastory Gallery
Login to provide any comments/content.
album
|
Mountains
Mt. Antero, 14,269' can be seen to the west of Buena Vista.
It is 5 miles south of Mt. Princeton (14,197') and 4 miles north of Mt. Shavano (14,229').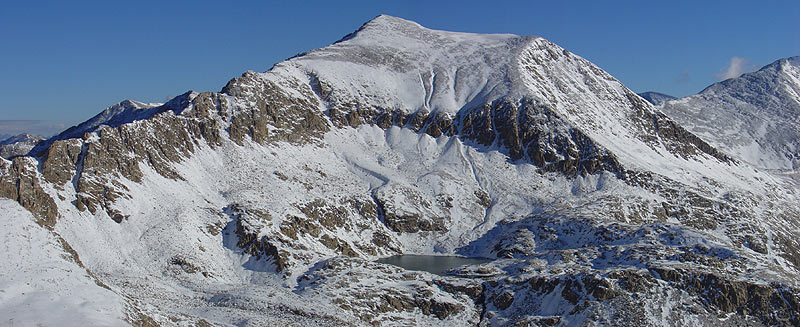 More exhibitions: 2004-MtLincoln . 2005-06-Evans . 2005-06-Huron . 2005-07-Antero . 2005-08-11-IanAndDortheMacDonal-on-Rainer . 2006-06-10-GraysAndTorreys . 2006-07-16-MtMissuri . 2006-07-23-EchoOnBierstadt . 2006-08-13-Shavano . 2006-08-27-MtSherman . 2007-06-03-QuandaryPeak . 2007-07-07-MtHolyCross . 2007-08-01-Columbia . 2007-08-08-Belford-Oxford . 2007-08-18-Humboldt . 2007-09-01-CrestoneNeedle . 2007-10-ChallengerPoint . 2008-05-04MtElbert . 2008-07-Challenger-KitCarson . 2008-08-23-MtCulebra . 2008-09-20-LaPlata . 2009-01-18-QuandaryPeak . 2009-01-BeforeKilimanjaro . 2009-02-Kilimanjaro . 2013-05-Quandary . 2013-10-SnikTau . 2013-11-Elbert . 2014-06-Quandary . 2015 . 2016-08-Sniktau . 2017-05-MtElbert . 2017-MtHope . 2018-09-TheCitadel-13294 . 2020-Sniktau . 2021-08-Evans How To Save:
Press the right mouse button to save a picture for your personal album, collect in a folder, compress a folder to a ZIP file and Upload at once.
How To Upload:
To add a new gallery to the web page: (You must LOGIN to have these privileges.)
a) - RESIZE your high resolution images in the folder (keep image size less than 500kb for performance) with the
MS - ImageResizer
tool to less than 1 mb image size.
b) - Collect resized (medium) images in a folder with a meaningful name like "2008-07-28-JoeSmithTripToAfrica". (Avoid space and apostrophy characters in the filename.)
c) - You can upload a single image file or a folder. Compress the folder by right mouse click - Send To - Compressed (zipped) folder and Upload the Zip file.